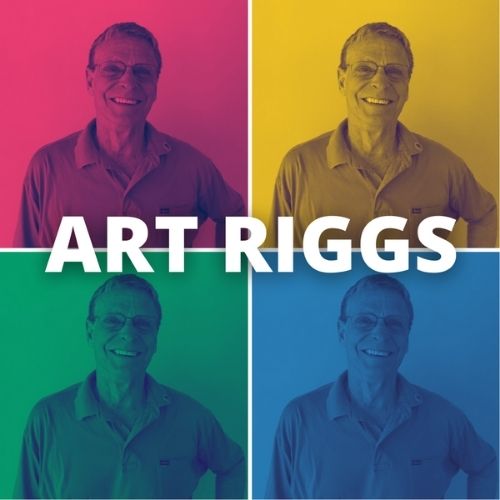 Common Injuries and Conditions
We invite you to a unique stationary training conducted in Poland by Art Riggs.
It will be a unique opportunity for an extremely valuable meeting and learning from the master himself.
It will also be a unique opportunity to learn live from a world-class Certified Advanced Rolfer® massage instructor.
And he is an undisputed champion and, above all, our mentor, from whom we ourselves learned.
Full title: "Clinical application of Deep Tissue Massage in selected cases of injuries and damage to myofascial structures".
Translation: The entire training will be conducted in English by Art Riggs and translated into Polish by a translator.
Duration: 5 training days (over 40 hours).
The number of places in the training: is limited, and the order of applications decides about admission.
Description
Treating injuries and chronic conditions is much more complex than simply reducing inflammation and strengthening muscles or working with movement patterns. Although we will offer extensive soft tissue and myofascial strategies for a wide range on conditions, the approach will include osseous mobilization and active movement techniques to improve tracking and joint mobility and stabilization.
It is especially important to address the interrelationship between the chain of transmission across multiple areas, such as the connection between the feet, knees, and hips when working with any one of these areas or pelvic torsion issues instead of simply "chasing pain" with myopic attention to localized pain or discomfort. We will explore some of the aspects of Structural Integration to have greater success with your patients by connecting the whole body (upper/lower/anterior/posterior) for better function and have discussion of other rehabilitation techniques with movement, stretching, exercise.
Creating his concept of work, Art relied heavily on his thoughts and intuition. We now know that his techniques are based on the response from the stimulation of endothelial receptors located in the fascia.
We also know that the physiological response we get when we stimulate these receptors is vasodilation. Thanks to the feedback reaction, we obtain tissue relaxation, their flexibility and increase the range of motion.
The concept of work presented by Art Riggs uses the phenomenon of mechanotransduction. Thanks to this phenomenon, we can influence other structures in our patient's body through the fascia. The concept allows you to regulate tissues not only locally, in the workplace, but also globally, giving the possibility of correcting, for example, body posture.
Benefits for you (what you will get after this course):
You will learn to recognize common injuries and clinical syndromes affecting the upper and lower limbs
You will gain knowledge about the symptoms and key structures that are involved in such a syndrome
You will learn how to deal with specific clinical cases, i.e. carpal tunnel or tennis elbow
We will focus on techniques and protocols. Thanks to them, you will combine muscle and fascial dysfunctions with joint mobilization. And all this to achieve mobility and balance in the body, in a wide range of ailments in patients.
In addition to specific techniques, you will develop the ability to palpate and read the body in statics and in motion to clear the sense of touch necessary for diagnosis and treatment planning.
You will refine your biomechanics of the body and perfect the pressure control on your patient's tissues that needs to be used during the procedure.
For us, however, the most important thing is that this training is not based on such a common therapeutic procedure: SYNDROME (symptom) -> TEST -> TECHNIQUE.
Art Riggs shows and allows the student to refine the following parameters:
What force do you have to use?
How deep can you go into the tissues?
How long do you have to wait for these tissues?
What exactly are you supposed to feel before you make any next gesture?
And these are, in our opinion, the greatest and most important benefits that you will get from this course.
This is the knowledge that is useful to us every day in our physiotherapy office.
And that is why these over 40 hours of practice, in the training room, with Art Riggs and other instructors will be a time filled with questions and answers.
Summing up – we sincerely recommend it! 😉
Below, we're sharing a message from Art Riggs:
"Dear Fellow Therapists,

I'm greatly looking forward to returning to Poland and working with the delightful, enthusiastic and skilled therapists there. The Injuries class is one of the favorites, both for me and the therapists.

I realize that the financial and time commitment for five days is significant, so we have divided the class into two sections, but I want to emphasize that the concept is designed to be taught as a whole.

Just as you wouldn't give a single session to one half of the body and expect your client to be integrated, approaching a full body philosophy in treating injuries or complaints as we do with structural integration and Rolfing would sacrifice the wholistic approach of balancing the body rather than just chasing pain if we divide the body and philosophy in two.

There really isn't a sharp line between the lower body and the upper and any lower body rotation, restrictions, and dysfunction contribute to upper body compensatory reactions and visa versa.  An example would be the psoas and iliacus: are they part of the upper or lower body.  We will cover these muscles as part of the lower body because of their effects upon the legs, and will cover the posterior pelvis and rotators during our exploration of the upper body, therefore connecting the front of the pelvis with the back in the second half.

I hope you consider the benefits of a whole body approach when making your decision."
Art Riggs
Agenda
First Half of Class - 2 ½ days

Expand and see the full program

Foot/ankle—soft tissue and joint mobilization
– Plantar fasciaitis
– Achilles tendonitis
– Pronation/supination balance
Knee
– Acute, chronic, overuse pain and dysfunction
– Patellar femoral pain
– Primary joint pain
– Creating proper knee stability, tracking, mobility with soft tissue and joint mobilization
– Post-surgery treatment
Hip
– Balancing internal/external rotation and flexion/extension
– Post-surgical techniques
Sciatica
– Piriformis syndrome
– Nerve mobilization of posterior leg
– Posterior Pelvis
Posterior Pelvic balance
– Balancing deep rotators
– Posterior pelvic torsion
– Anterior/posterior pelvic tilt and torsion of the pelvic girdle
– Sacral balance and mobilization

Second Half of Class - 2 ½ days

Expand and see the full program

Anterior Pelvis
– Psoas
– Iliacus
– Osseous mobilization
Soft tissue techniques for the spine and back transitioning from pelvis to spine
– Large muscle groups
– Detailed small spinal muscles
Spinal mechanics for joint mobilization
Soft tissue techniques for spinal rotation and flexion/extension
Rib fixations and mobilization
Shoulder girdle for impingement and rotator cuff injuries
Arms
– Biceps tendonitis
– Tennis and Golfer's elbow
– Wrist and hand repetitive strain
Thoracic outlet
Neck
– Anterior and posterior softer tissue
– Mobilization of rotation/side-bending/flexion/extension
Feedback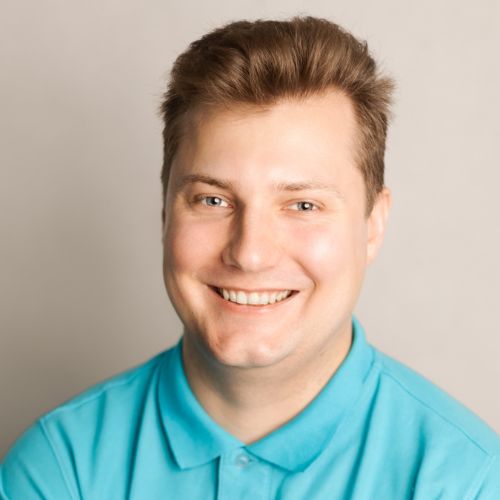 Meeting Art Riggs was a breakthrough in my career as a physiotherapist. An amazing way of conducting classes, a lot of experience from which you can draw handfuls. Thanks to this training, I have developed my therapeutic and diagnostic skills, and I have the impression that I have also become a better person. For me personally, Art Riggs is not only a teacher and mentor, but also a friend 🙂
I will definitely not miss the next training with his participation!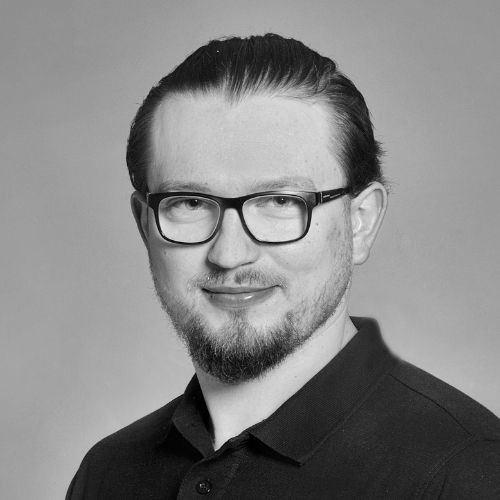 I was lucky that on my way of training as a physiotherapist I came across a training course with my mentor Art Riggs. I took part in several of his trainings in Poland. Each time he surprised me with something different. I could draw from his experience in handfuls. A kind, helpful and friendly man with great experience, and at the same time with great humility. It was largely Art that set my professional mentality in the company it is today.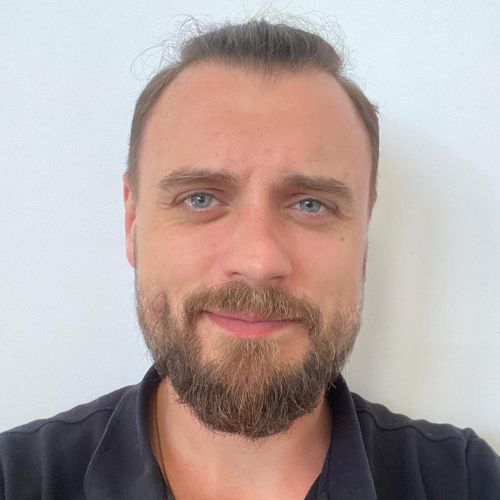 After completing the basic course of Deep Tissue Massage conducted by Piotr and Łukasz, Art Riggs' book and videos have become the favorite and most used teaching aids. No wonder I went to meet the Master.
I was not disappointed. The training was an inspiring and most transformative experience in my career as a therapist and in my life. Art was sinking into the fabric with his hands, through the hands of each participant. So we could feel what he feels. The whole course was like a signpost. Getting to know Art and spending those few days with him was an extraordinary adventure.