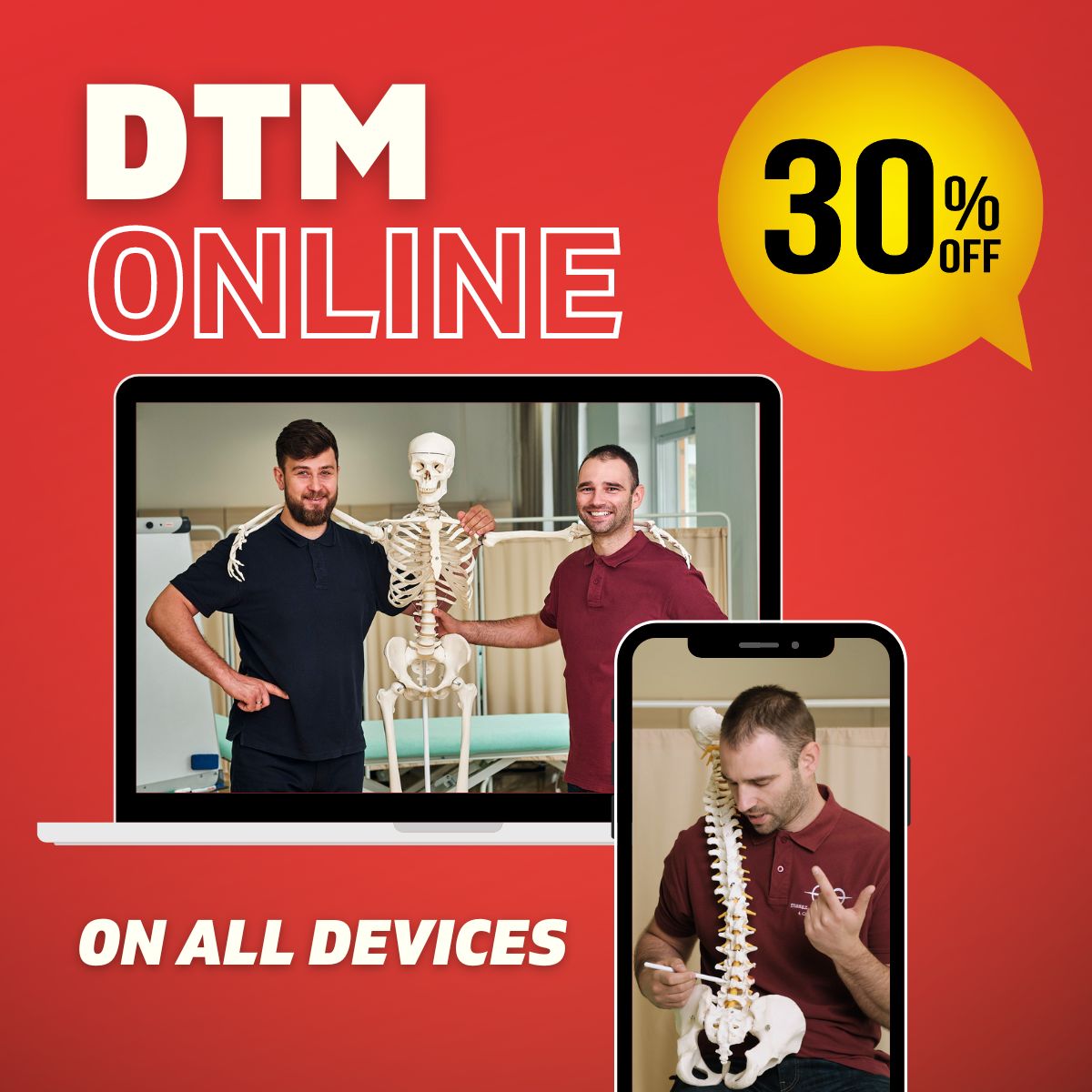 Deep Tissue Massage Course – online
We invite you to Online Deep Tissue Massage Course!
Lecturers: Dr. Piotr Szalanski and Dr. Lukasz Czubaszewski
Training time: 37 modules (more than 20 hours)
Place of training: Online Platform
Translation: The entire course is translated into English
The full name is of course "Deep Tissue Massage and Myofascial Release with Experiential Anatomy – ONLINE".
This is because we have extended this training with elements of palpation anatomy. In this way, it became complete in its form, which is what we wanted the most.
Important: You can join our course whenever you want.
You will receive access to all recordings from us. So you don't lose anything. We are waiting for you!
Certificate: Each training participant receives a CERTIFICATE of completing the training "Deep Tissue Massage and myofascial relaxation with palpation anatomy – ONLINE edition".
Description
Online Deep Tissue Massage Course is an ideal proposition for people who prefer to expand their knowledge in a remote version. It is also a fantastic opportunity to gain new skills and a certificate recognized on the physiotherapy market.
DTM Course – online is "condensed" 8 days of our full stationary training in Deep Tissue Massage. We divided them thematically into 37 modules. During this course, we also answer the most frequently asked questions by participants of our stationary training. We can see that this online formula works great, and gives you great satisfaction and comfort in learning.
We encourage you to watch each episode because they were recorded in order and are closely related to each other.
We wish you successful learning and remember that we are always happy to answer your questions.
Benefits for you:
You will learn techniques to work with every part of the body.
You will learn how to implement therapy in the most common clinical cases.
You will learn holistic thinking and a structured approach to your patient's body.
You will learn to draw conclusions based on anamnesis, postural analysis and palpation.
You will learn how to create a complete therapy plan for your patient.
You will watch how we work with our patients on a daily basis in the office
If you want to learn from specialists with decades of experience, take advantage of the discount and sign up now!
Date and place: We focus on comfort, which is why we offer an ONLINE course. You watch and learn whenever you want and on any device. We will spend over 20 hours together.
Recordings: You will receive access to the course and recordings immediately after purchasing the course. You just need to log in to your account, to the so-called. "student zone", where all 37 modules will be waiting for you. It is important that access to all DTM recordings online is without any limits or subscriptions. Simply forever and on all your devices.
Certificate: After purchasing an online course, you will receive a certificate in English.
Learn more about the method itself, techniques and working tools in Deep Tissue Massage.
Agenda
Important! You will have access to the course forever

Immediately after purchasing an online course, you will receive access to our VOD platform. After logging in to your account, you will see all the recordings and topics discussed. Access to recordings is without any limits and subscriptions and can be played on any device.

The lecture

Expand and see the programme

Theoretical lecture and presentation by Piotr Szałański

We hope you like to ground your practice with a solid dose of theory as much as we do.
Then it becomes even more effective, because thanks to the theory you not only know how, but also why to work the way you do.

The lecture was divided into two parts:

The first is an introduction to the basics of Deep Tissue Massage and its source – structural integration.
The second is the basics of fascia anatomy and physiology for the needs of work at MTG.

Day 1

Expand and see the description

Body mechanics
Here you will find a few simple tips on how to properly work with the body to help the patient effectively. You will also learn how to do it so as not to overload yourself.

Tools
This film presents standard tools, i.e. body parts with which a therapist can affect the patient's body, both working on myofascial complexes, as well as between them.

Techniques
Get to know the standard techniques, i.e. a combination of working with tools on tissues, with movements in the joints that the therapist can use to influence the patient's body. Both working on myofascial complexes and between them.

Day 2

Expand and see the programme

Tissue contact quality training and tissue depth training
Surely you remember from the course playing with non-Newtonian liquid (corn starch plus water). Prepare such a solution at home and you will remember what feeling you should have at hand when working with the soft tissues of your patients.

We will also return in this video to various ways of affecting deep tissues through places of reduced resistance in superficial tissues. We will get different answers from them, all in order to choose the right working depth.

Back – anatomy
You will learn the experiential anatomy of selected bony elements of the spine.

Back – work strategy
During this recording we will slowly enter the world of DTM techniques using several of them on the back. Everything will start with sensing directional resistance, in order to:

identify places of tissue restriction before therapy,
decide where and how to work,
and assess the effectiveness of our work after therapy.

Day 3

Expand and see the programme

Abdominal integument and diaphragm
We will develop abdominal integuments to facilitate contact with the iliopsoas muscle and diaphragm. We will also develop the diaphragm and remind you of the indications for such work.

Iliopsoas muscle
We will divide the work with this structure into work with the iliacus and psoas muscles. The therapy of both structures is relatively simple. The key is to palpate them correctly, and that's where we start this video.

Quadratus lumborum muscle
The quadratus lumborum muscle is a very interesting structure that can, for example, imitate kidney pain. We will show the idea of working with it in one of the most typical DTM positions of initial lengthening of the treated tissues. We will present here an extensive therapeutic algorithm using the force of gravity to perform movements in the joints.

Shoulder girdle – anatomy
Experiential anatomy of the shoulder girdle.

Day 4

Expand and see the programme

Shoulder girdle – work strategy
Presentation of how to work on the external and internal rotators of the shoulder joint using a full range of MTG techniques to recover the range of motion of internal and external rotation.

Shoulder – Anatomy
Experiential anatomy of the arm.

Shoulder – work strategy
Presentation of how to work on the biceps and triceps brachi muscles using a full range of MTG techniques in order to regain the range of motion of flexion and extension of the elbow and shoulder joints.

Forearm – anatomy
Experiential anatomy of the forearm.

Forearm – work strategy
Deep Tissue Massage is also great with syndromes such as tennis or golfer's elbow, and is also helpful in the treatment of carpal tunnel and problems with the palmar aponeurosis.

Supplement – Experiential anatomy of the thoracic outlet, neck, head and face
Experiential anatomy of the thoracic outlet, neck, head and face.

Supplement – Strategy for working with the thoracic outlet,, neck, head and face
Remember that techniques and tools dressed in algorithms should ultimately lead you to tissue improvisation based on sensing directional resistances.

Here is an example of solving clinical problems in the thoracic outlet, neck, head and face area. Also useful in dental, orthodontic, laryngological, phoniatric, speech therapy, aesthetic and other problems.

Day 5

Expand and see the programme

Lower leg
Anatomy and tissue management strategy in this area of the body. Proposal of work on the example of tightness of fascial compartments.

Ankle joint
Anatomy and the proposal of work on the ankle extensor straps. The strategy will be especially helpful in regaining range of motion in the upper ankle joint.

Patellofemoral joint
Anatomy and proposition of management in cases such as patellar pinching or jumper's knee.

Thigh front
Anatomy and management strategies for the front of the thigh. Suggestions of work for the relaxation and lengthening of the extensor group of the knee joint. We pay special attention to the rectus femoris in this video.

Day 6

Expand and see the programme

Sole of the foot
Anatomy and strategies of working with the sole of the foot. The video presents strategies for working with plantar fasciitis and heel spurs.

Calf
Palpation anatomy and calf work strategies. We present work strategies in the case of heel defects. We also show strategies for loosening and lengthening the tissue group. In addition, the video presents techniques for decompressing the pretendon bursa in the case of Achilles tendonitis or its bursa.

Iliotibial band
Anatomy and working strategy for the lateral side of the thigh. The film presents suggestions for dealing with symptoms projected to the area of the greater trochanter, such as the "snapping hip" syndrome, and suggestions for dealing with symptoms projected to the lateral compartment of the knee joint, such as "runner's knee".

Adductor group
Anatomy and strategies of working with the thigh adductor group. The video presents strategies for working:

in the side lying position, where it is more convenient to perform relaxation techniques
and in the supine position, where it is better to perform lengthening techniques.

Back side of thigh
Experiential anatomy of the posterior thigh and strategies for working with this area. This video shows two versions of working with hamstrings.

One is designed for patients with potential injury.
The other is a strong tissue lengthening version, designed for athletes and active sports patients.

Day 7

Expand and see the programme

Subacromial isthmus and deltoid muscle
Anatomy of the area and a proposal to work with the deltoid muscle. Ways to decompress the subacromial bursa. Suggestions of work in various positions, including: sitting on a chair, lying on the back, on the stomach and on the side.

Piriformis muscle
Experiential anatomy and strategy of working with the piriformis muscle in the context of irritation of the sciatic nerve, as well as the possibility of limiting the mobility of the sacroiliac joint.

Sacroiliac joint
A proposal to work with tissues covering the joint from the back. Techniques of working with the iliolumbar ligament and mobilization of the joint using tissue lengthening techniques were presented here.

Lower limbs summary
This video shows several ways to start working with the lower limbs. A similar session can also be used at the end of a specific work to integrate activities within the lower limbs.

Day 8

Expand and see the programme

Trapezius muscle – descending part
This group of tissues usually responds secondary to a voltage disturbance in the upper quadrant. However, in some cases relaxation and lengthening of tissues is needed. The video shows different versions of working with the trapezius, including working in sitting, lying on the side and lying on the back. They can be used interchangeably and each of them is a complete therapy for this zone.

Neck front
Experiential anatomy and a proposal to work with the most superficially lying structure in this area, i.e. the thoracocervical fascia. The treatment can be treated as an independent unit of work, or as a preparation for entering the tissues lying deeper in this area of the body.

Sternocleidomastoid muscle
Experiential anatomy suggestions for working with superficial neck flexors. The muscle is involved in tension-type headaches and pain radiating to the eye and back of the head.

Temporomandibular joint
Experiential anatomy and examples of work on the masseter, temporal and digastric muscles. All three muscles are involved in temporomandibular joint dysfunction.
Lowest price in the 30 days before the discount: 997 zł.
Dostępny
Feedback
Your training is the best thing that happened to me during the epidemic. When all plans fell into ruin … the idea was born to make the best use of this difficult time. And here you come to the rescue :)) You have proved that the impossible does not exist! Of course you can !!! Thank you for the vast amount of knowledge provided, both theoretical and practical … You changed my idea for a patient and gave me new tools to work in the office. I will always and everywhere recommend you, and if someone cannot take advantage of the classroom course, this training mode should be chosen.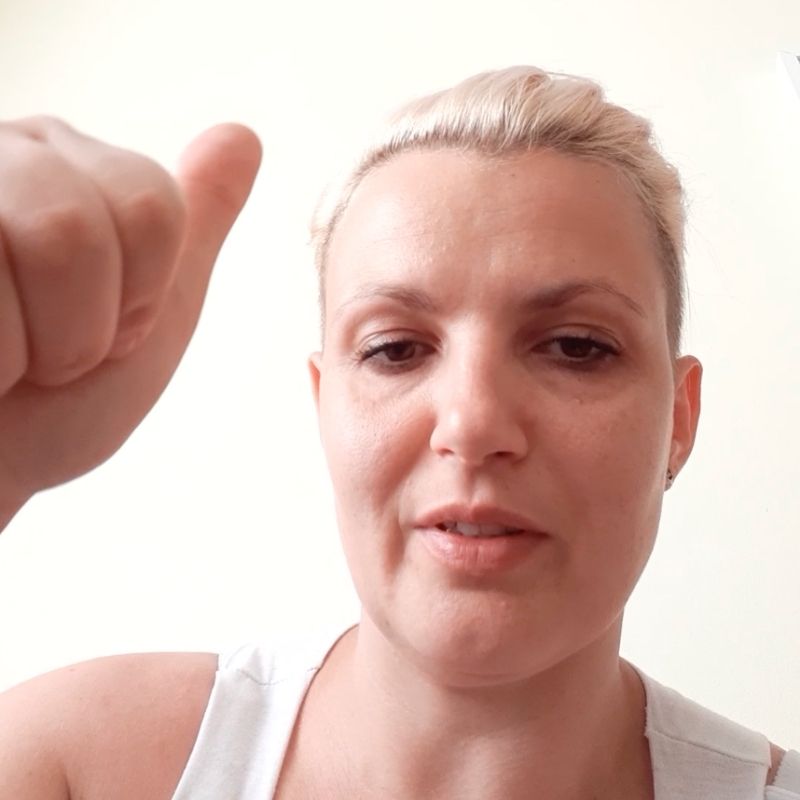 This online course is very cool for women on "maternity". It would not be possible for me to participate in a full-time, away course. Thanks to the guys, I could assimilate this knowledge calmly. And there is a lot of it. Thanks to the fact that there is access to these videos later, I can systematize this knowledge. I am very glad that you undertook to implement something like this and this form of transferring knowledge to others. Good luck in continuing similar endeavors. Big positive!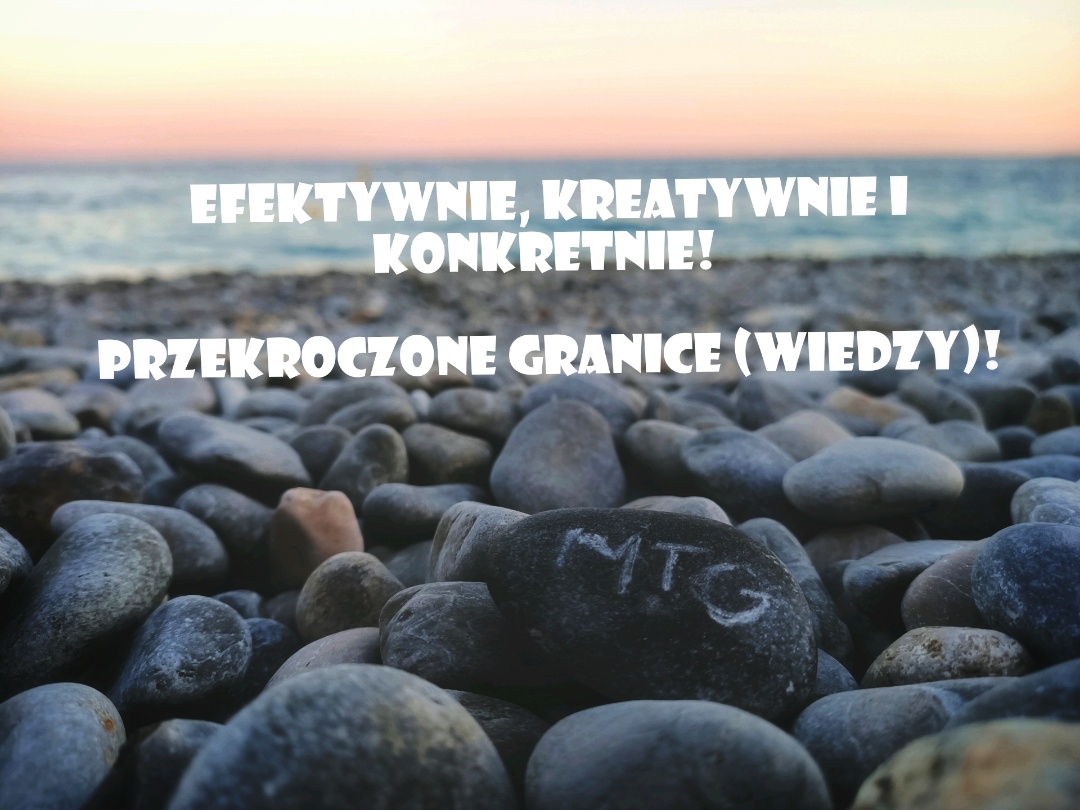 Greetings from abroad, thanks for a great dose of knowledge, I appreciate your commitment to online training, because being abroad would be difficult for me to participate, and thanks to this option I had the opportunity to expand my knowledge. Thank you very much!!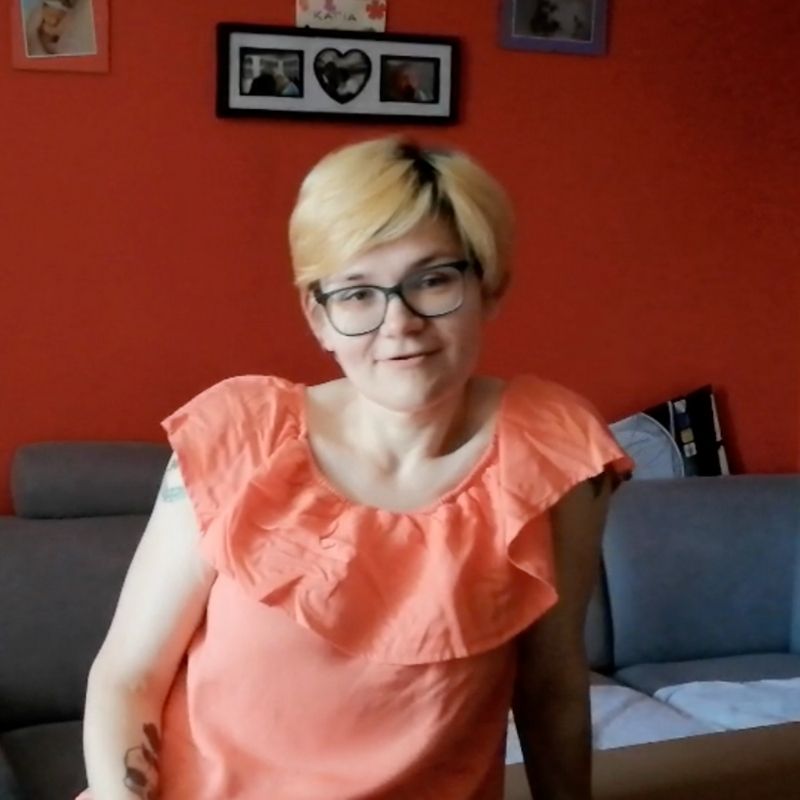 Finally I got what I needed. Specific and reliable instructions and advice. I have received a procedure methodology that I can use until I am confident in my tissue work. It turned out that the devil is not as scary as he is painted. In addition to factual and very well-prepared materials, it is possible to recreate all training videos available on their platform at home. And this is a very big plus of the online course. What distinguishes this course from others is the possibility of the implementation and development of people like me – a mother who sits at home and really cannot go on any stationary course. Such courses help us replenish the knowledge that is missing after school.
I would like to thank ISDTM for the opportunity to participate in the training, the knowledge provided and its quality, and the commitment of the instructors. Everything I received serves to improve my skills, which translates into the good of my clients. Ultimately, my clients are even more satisfied with my services, and that was it!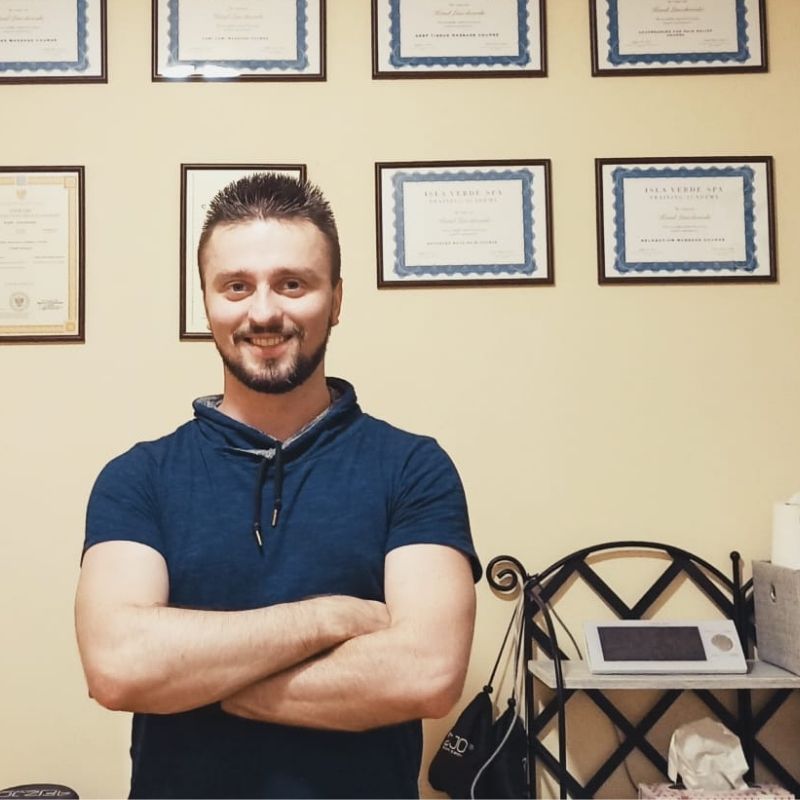 DTM online training conducted by dr. Łukasz Czubaszewski and Piotr Szałański is a great adventure introducing the methodology of tissues deep. The course is conducted in the form of an e-training with pre-prepared footage, with the possibility of interactively participating using chat to ask questions during the course. All materials are recorded and made available for life on the MTG website portal for download from the user level. So the course combines the best from the technical side. The material has been prepared precisely and to the point. We will find here a lot of information from the clinical side. Techniques clearly demonstrated. I have already implemented several techniques into therapy on my clients with good results. So I can confidently recommend this course to any masseur or physiotherapist who wants to broaden the scope of their knowledge. You can see that the lecturers put a piece of their heart into their work, which they undoubtedly treat as passion. I would like to thank the authors for this trip and hopefully this is not our last meeting.