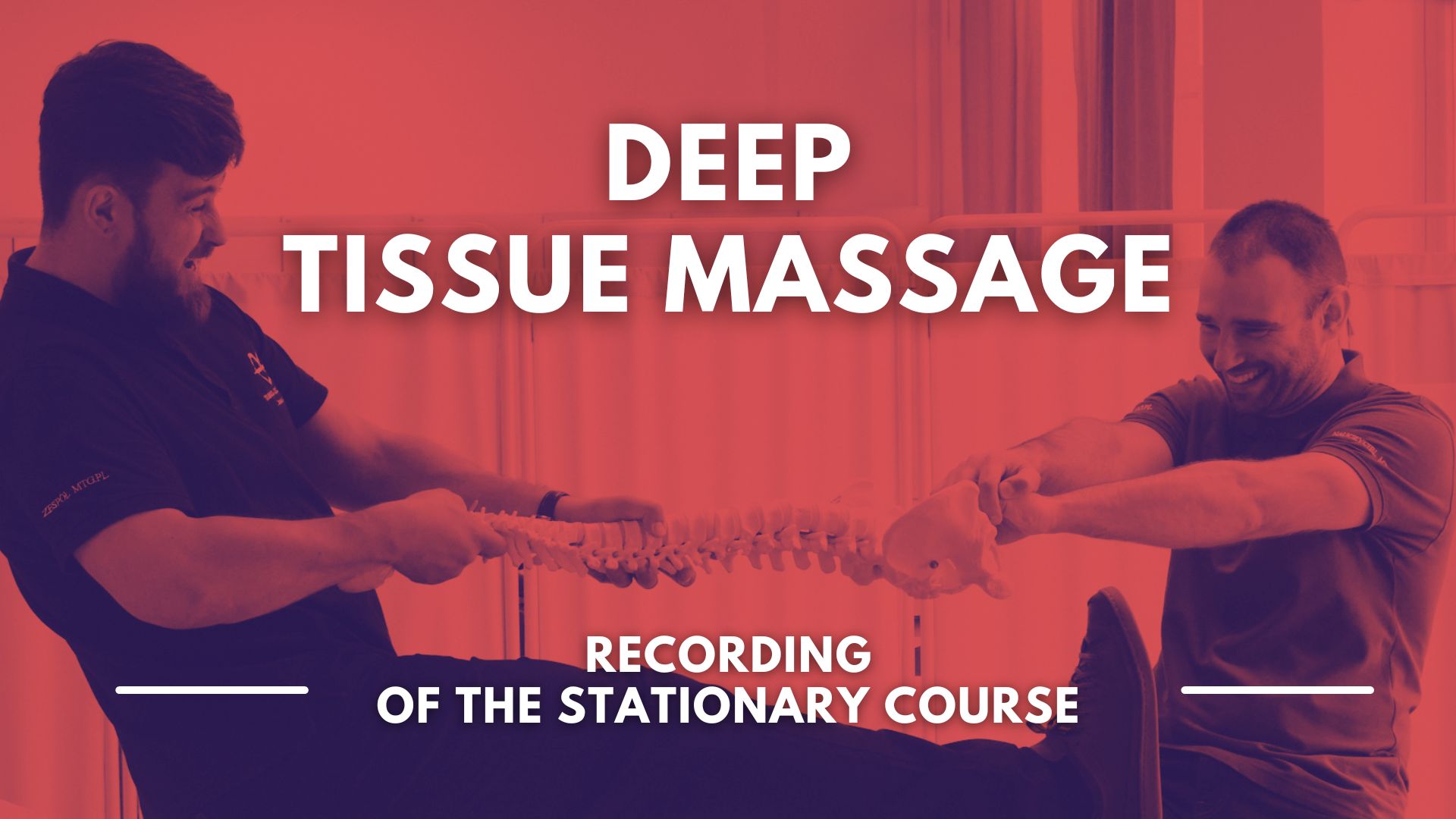 Deep Tissue Massage Course – online
This set of 37 videos is a detailed video record of our full course "Deep Tissue Massage and Myofascial Release with Experiential Anatomy".

We encourage you to watch each episode because they were recorded in order and are closely related to each other. We wish you successful learning and remember that we are always happy to answer your questions.