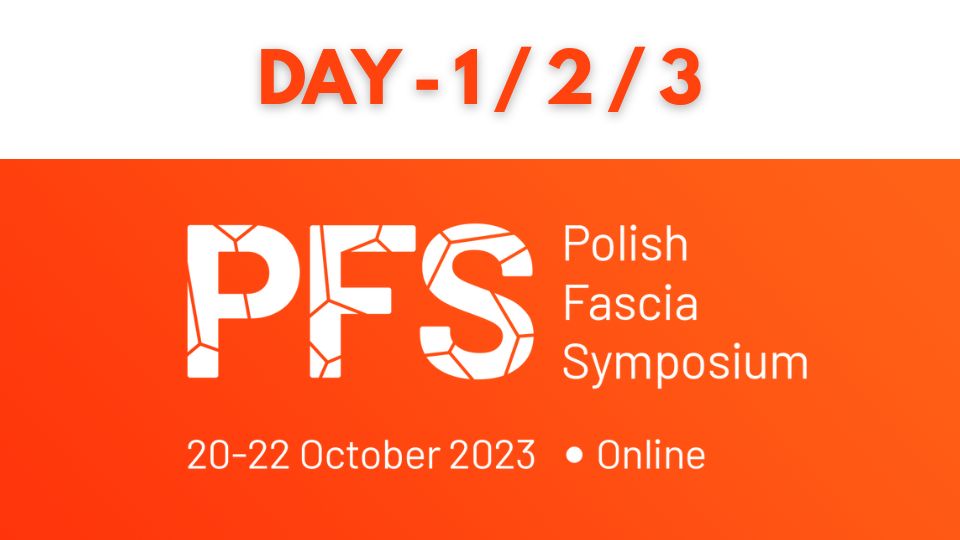 PFS 2023 EN
There will be a set of lectures translated into English, which will be the entire three days of the Polish Fascia Symposium 2023.
It will contain several dozen hours of recordings of invited speakers - world-class lecturers and specialists in their fields.

The set will open with live recordings from three days, which are an accurate record of the symposium and chat conversations.